PROFESSIONAL BUSINESS SPEAKER FOR CONFERENCES & EVENTS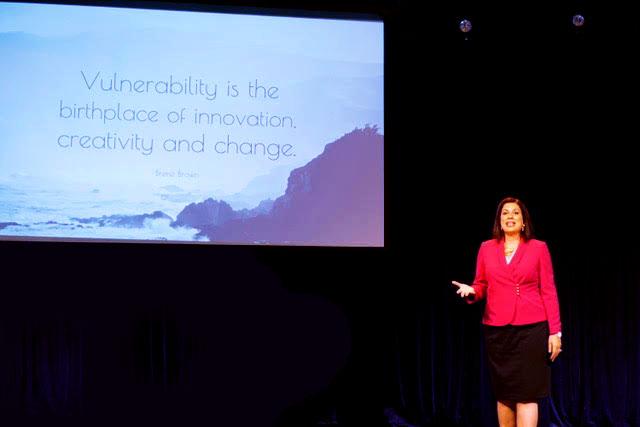 Monique Tallon speaks on on the topics of Women's Leadership, Diversity & Inclusion and Gender Balance within organizations.
She brings her experience working as a Marketing Executive in Silicon Valley, combined with over 10 years of coaching and training hundreds of leaders in companies like Microsoft, Deloitte, Samsung, and Siemens. She is the CEO of Highest Path Consulting and the author of Leading Gracefully: A Woman's Guide to Confident, Authentic and Effective Leadership.
Speaking Programs Offered:
Women's Leadership Speaking: Empowering women to advance into leadership positions and to create more gender diverse organizations.
Organizational Culture: How to create a more inclusive culture that drives innovation.
Gender Bias: Helping employees recognize various forms of bias, including gender bias, to create workplaces that are more fair, equal and inclusive.
Professional Speaker Services:
Keynote Speaker
Breakout and general session speaker
Facilitation at meetings, retreats and strategic planning sessions
Coaching, consulting and communication training for Boards of Directors, leaders, staff and volunteers
She has spoken at numerous national association conferences as well as internal company conferences including:
Microsoft's Global Women's Leadership Conference
NAWL 12th Annual General Counsel Institute
Texas Librarians Association Conference
Groundbreaking Women in Construction Conference
Watermark Leadership Conference for Women
International City & County Managers Women's (ICMA) Conference
National Association of Home Care & Hospice Women's Luncheon
Epsilon Women's Leadership Conference
Butler, Weihmuller, Katz, Craig, LLP Leadership Summit
SEI Credit Union Women's Leadership Summit
WWT Women's Leadership Summit
Raymond James Women's Leadership Conference
ACA Compliance Group Women's Leadership Luncheon
MSCI Women's Leadership Summit
MERGE! & MOVE! Women's Conferences
European Professional Women's Network
Women in Technology International (WITI)
Armenian International Women's Association Conference